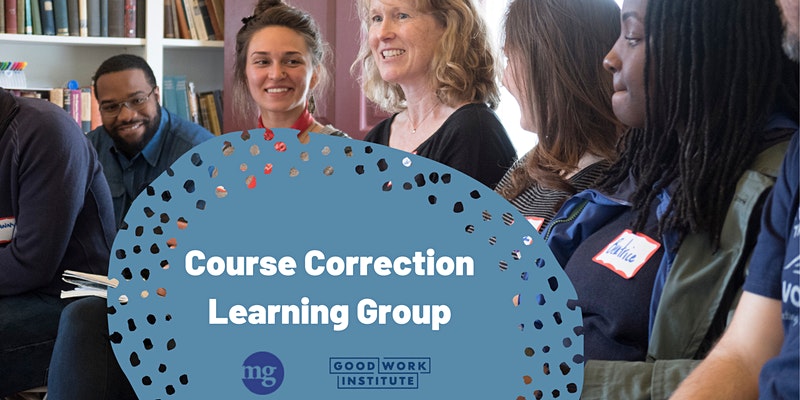 Course Correction Learning Group
Session 1: How Did We Get Here? The Ecological Context for Pandemics
Session 2: Translocal Strategies for a Just Recovery
Session 3: From Global Domination to Bioregional Governance
Session 4: Decolonize the Future
Visit Movement Generation's Course Correction in the Age of COVID-19 for a full description of the course series.
NOTE: For all Movement Generation sessions, Spanish interpretation, ASL interpretation, and live captioning will be available.
Course Correction Learning Group
In conjunction with a multi-week course from Movement Generation, this Learning Group will explore Just Transition in our region.
About this Event
This online Learning Group will convene for 5 sessions: May 26 , June 9 & 23, and July 7 & 21. While not required, we strongly recommend that you participate in all sessions.
Movement Generation has been an ongoing source of inspiration and support to Good Work Institute (GWI ) as we seek to advance Just Transition in our region. Recognizing that the COVID-19 crisis is a time of possibility to act collectively to make the ecological and economic shifts we need, Movement Generation has created a four-session online course series that helps reframe the crisis.
GWI is amplifying this opportunity to discuss real solutions and strategies that address structural inequities by participating in the course AND convening four learning group discussions in between sessions to get us organized and aligned in our region – join us!
Facilitators
All GWI Learning Group discussions will be facilitated by members of the GWI Academy Circle.
Registration
Deadline:
These five GWI Learning Group sessions build upon each Movement Generation session. We strongly encourage you to participate in Movement Generation's full offering as well as all four GWI Learning Group sessions so that we can build relationships and grow together in our understandings over this learning arc. You must register with BOTH Movement Generation and GWI for this learning opportunity. Movement Generation registration: Click here GWI Learning Discussion Group registration: Use this Eventbrite page to register.
Fee:
Please register as soon as possible. Even if you cannot participate in all sessions, please register. If you have any questions, please contact [email protected].