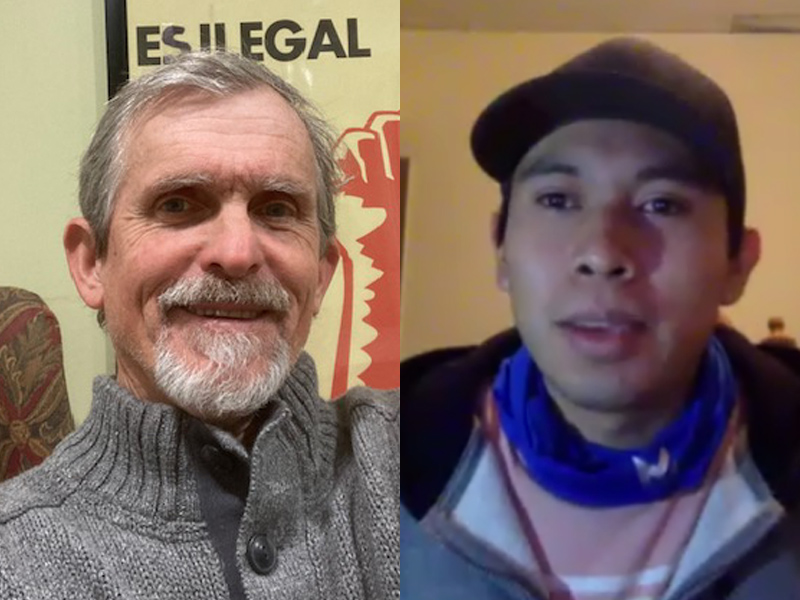 Hosted by Susan and Terri
The mission, vision and values of the Ulster Immigrant Defense Network include words like: a network of safety and support to immigrants, regardless of status; a society where everyone is welcomed, respected, and safe; and building a world of racial justice, equity and inclusion, and respect for diversity. On this episode, Evelio Martinez and Daniel Woodham explain the many facets of the work of expressing compassion for immigrant friends and neighbors, sharing how they came to this work, what it's teaching them, and how others can get involved.
Daniel Woodham is a caseworker with UIDN and also an organic vegetable farmer. He loves travel, meeting people from other countries and learning about foreign cultures and languages, as well as fighting against injustices, both global and local, and forming alliances with others in this work. He lives with his wife and son in Kingston.
Evelio Martinez is from Guatemala, and has lived in Kingston now for about 4 years, where he works in a local factory. He volunteers frequently with UIDN to be a voice from the immigrant community, and he likes to help fellow Latinos to get settled in this area.
For info on how to get involved in and support the network, visit: https://ulsterimmigrantdefensenetwork.org/