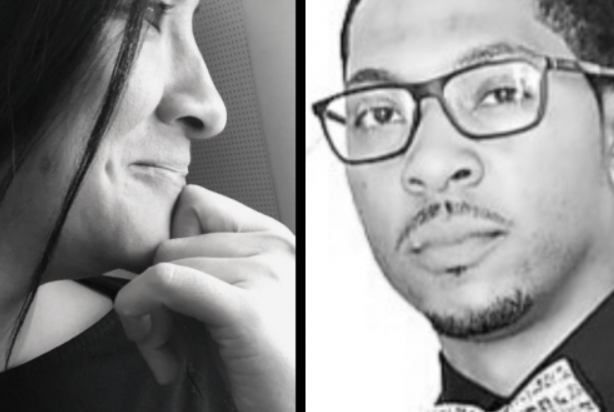 Hosted by: Aja Schmeltz & Micah
On this episode we welcome back Corene Concepcion-Rivera and L'Quette Taylor, founders of the Right Way 2 PK Project in Poughkeepsie, NY. Corene & L'Quette joined us back in January to introduce the Right Way 2 PK Project. Since then the project has been successfully launched.
Right Way 2 PK is an art revitalization mentorship program at Hulme Park in Poughkeepsie, NY. Dozens of volunteers have already participated in transforming their beloved community park with gorgeous murals. Corene & L'Quette also shared that there is a new element of this project that is in the works…a living mural. Artist, Rosemarie Miner, has joined the project and will be creating a living mural stocked with culinary and medicinal herbs for all in the community to enjoy!
Corene Concepcion-Rivera is a creative advocate for the arts, mother of two fantastic teenagers, three dogs and founder of Concepcion-Rivera, LLC, a unique consultant company shaping clients views on a variety of projects.
As her role of business owner and founder of CRLLC, she has broadened her scope by directing O+ Positive in Poughkeepsie, NY, consulted for art galleries, coordinated art shows and fundraisers, and completed projects with the City of Poughkeepsie- a Hudson Valley city in the midst of a cultural and economic revitalization. Facilitating projects and bringing the vision of creatives and passionate organizations is what drives Corene. Her coordination on murals, events, and serving on boards for Poughkeepsie Farm Project, the rebranding board for Poughkeepsie, NY and recently, Creative Director for Community Matters 2, Inc, an impressive non-profit. Corene is also a graduate and fellow of the Good Work Institute.
L'Quette Taylor was born & raised in Poughkeepsie, NY. He is a proud graduate of the City of Poughkeepsie School District and is the Founder and President of Community Matters 2, Inc., a nonprofit organization that is dedicated to empowering community, creating programs that encourage youth to think in a more innovative manner and operate as a hub for those looking for resources.
He believes everyone should have a chance to have a chance. One of his goals is to make sure every child gets that opportunity. His efforts to better his community have made him the recipient of several prestigious awards including the 2019 Community Builders Award, a 40 Under 40 Shaker and Mover award winner, recipient of the Dutchess County Frontline Award for services provided during the rise of the covid-19 pandemic.