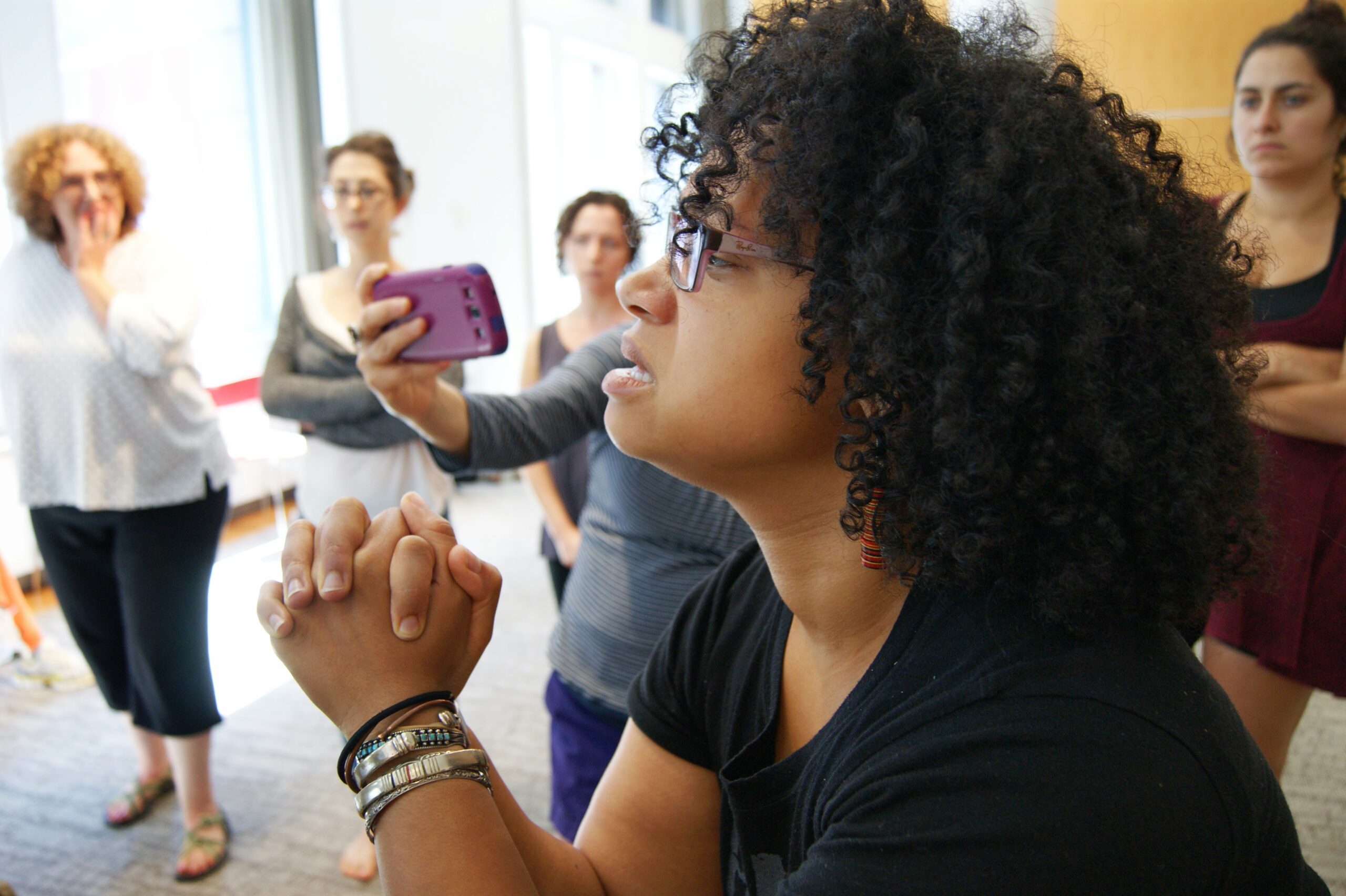 Join us for an afternoon of creative play and deep community dialogue! Theatre of the Oppressed (TO) is a political framework and theatrical method, less about performance and more about creativity, play and exploration. TO engages people in embodied discovery, critical reflection and dialogue and the process of liberation. During this event, participants will be invited to stretch the limits of their imaginations, demechanize habitual behaviors, analyze social and political issues that are important to them and imagine a world of liberation. Take some time away from the hectic year-end and join community members as we laugh, play, explore and address critical issues together.
For more information check out The Good Work Hour, where Leigh was our guest on the Nov. 22nd.
Facilitators
S. Leigh Thompson is a facilitator, Theatre of the Oppressed Joker, community organizer and all around joyful trouble-maker who has worked at the intersections of art and activism for over 20 years. A trans queer white and Native person with disabilities, Leigh has worked with communities around the globe to develop creative tools to address issues of power, privilege and oppression and attend to oppression-based trauma. Leigh has also worked with organizations of all shapes and sizes as an equity and justice strategist and facilitator and organizational development consultant. Originally from Omaha, Nebraska, Leigh has lived in midtown Kingston for four years with his husband and kid and can often be found digging in the soil and obsessing about how gorgeous the sunsets are here.
Fee:
This event is free, but registration is greatly appreciated.