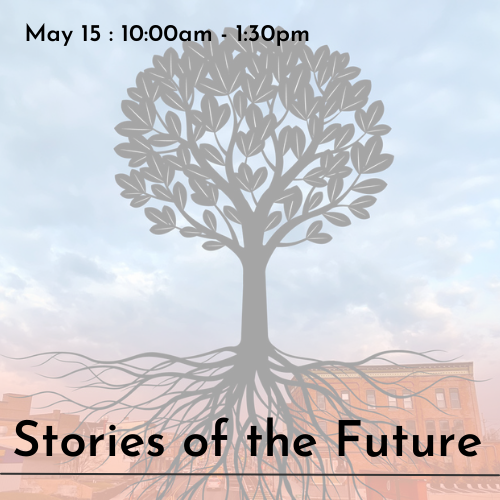 Stories of the Future: Envisioning Pathways to Local Economic Power
Stories of the Future: Envisioning Pathways to Local Economic Power
How do we go from a swirl of ideas – and our own reactions to what we have heard and learned – to a sense of collective possibility and clear steps into action? What do we want to do with visions of a future that we want to see manifested? This workshop is an opportunity to work individually and in groups to answer those questions, and emerge with renewed purpose and mutual support.
The Rooted Resources festival is a chance to absorb, connect with and learn from the myriad ways that we can reimagine money, democratize wealth, and build equitable, sustainable, local economic power. In this workshop we will be afforded a facilitated space to reflect on the conversations and presentations we were a part of, and to take a moment to synthesize our experiences into tangible stories of change. The pathway to localizing economic power is a journey: together, we will start to map out the destinations we want to drive towards and the first steps to take to get there.
Facilitators
This workshop will be facilitated by Hélène and Micah, with other members of the GWI Worker Trustee team.
Fee:
We are grateful for donor support to enable us to offer this festival for free. If you would like to become a donor, we welcome your gift in support of our ongoing work.