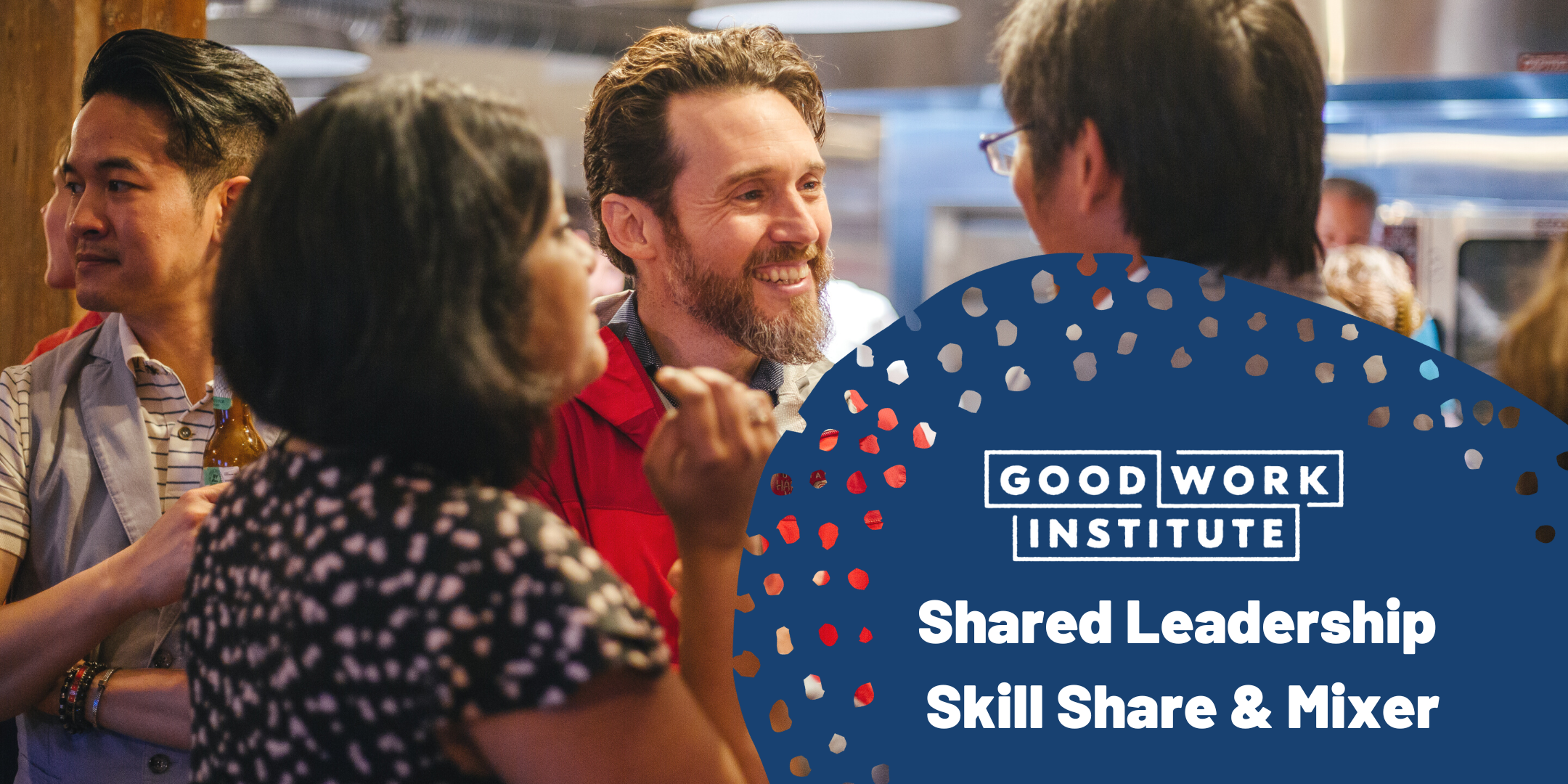 Shared Leadership Skill Share & Mixer
6:00-6:15 Gather and arrive 
6:15-6:45 Circle up sharing of celebrations and challenges
6:45-8:00 Connect and support ad hoc or in small groups
Shared Leadership Skill Share & Mixer
Is your business, org, or working group engaged in the practice of sharing power, leadership and decision-making? Come to the GWI Greenhouse to share experiences with your peers!
Each time the Good Work Institute and Co-op Hudson Valley offers our online series of workshops focused on democratizing work, we're encouraged to see more organizations, businesses and collaborations participate. When it comes to these old/new practices, there's always more to learn, and a growing community to learn from and with. We're energized to host this in-person gathering as an opportunity to connect, give and receive support, and build the ecosystem of democratic workplaces in our region.
This event is designed to be both social and supportive. We'll gather informally around refreshments then circle up with an invitation for each participant to share a snapshot of their shared leadership experience: one thing they want to celebrate and one challenge they want to name. Hearing from one another will give us the opportunity to form small groups to give and receive support around shared challenges or return to connecting informally, informed by our sharing.
This offering is intended for those in the Mahicantuck (Hudson) Valley who are actively engaged in the practice of sharing power, leadership and decision-making. If you've participated in our online workshops (2023: Democratizing Work: Ways of Sharing Power, Leadership and Decision Making or 2021-2022: Shared Leadership Shared Leadership and Democracy in the Workplace), we'd especially love to connect with you in person!
Refreshments will be served!
Registration
Deadline:
This event is free, but registration is required. If you are inviting guests to join you, you may include them in your registration or forward the registration link to them. We plan to close registration on 9/27 at noon.