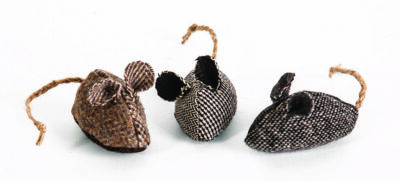 Sew an Upcycled Catnip Mouse with Connie Snyder
Sew an Upcycled Catnip Mouse with Connie Snyder
Facilitators
Create a wool catnip mouse with Kingston designer Connie Snyder that's perfect for the cat lover in your life–or fill it with lavender for a sachet. Use recycled fabrics in this beginning sewing workshop that celebrates sustainable design.
Registration is required for this workshop. No prior sewing experience needed! All materials will be provided. Mice can be hand sewn, or if you have a portable sewing machine you'd like to bring, we'll teach you that way too!
About the Artist
Connie Snyder is a graphic designer and sewer whose roots connect to Kingston's legacy of garment and textile work. Connie learned to sew at home at age 10 from her godmother. She also has sewing in her blood, with grandmothers who worked in Kingston garment factories in the mid-20th century, at a time when thousands of young immigrant and working-class women found stability and opportunity within the industry. Connie's designs are inspired by her love of creating and upcycling, and her desire to give new life to garments that hold memories and stories. Connie's work can be found at lilachilldesigns.com.
Image courtesy of Lilac Hill Designs.
Fee:
Thanks to the support of our funders, the true cost to participate in these workshops is $15 per person. To remove financial barriers to access, the Reher Center is offering a sliding scale for entry. Our purpose is to acknowledge that various forms of systemic oppression result in economic disparity, so please select the rate you can afford while supporting local artists. If you need to pay less than $15 to participate, please do. If you are able to pay the $15 ticket price, please do.