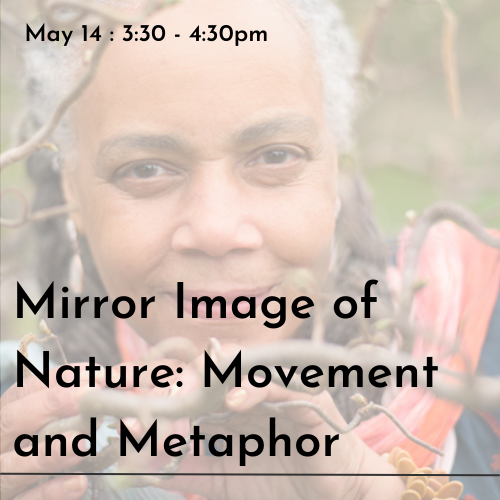 Mirror Image of Nature: Movement and Metaphor
Mirror Image of Nature: Movement and Metaphor
Drawing on her personal Indigenous lineage and culture, Rev Dele leads us on a journey to nourish a deep connection to land, each other, and a thriving social climate. Through movement, song, and metaphor, we will listen for the ecological lessons that will bring understanding of our role in collectively working towards democratizing wealth. 
As we exit a day full of information, conversation, and discussion, we will give ourselves the space to let it all resonate and settle within ourselves, while strengthening our connection to nature and to community. How are we embodying our social structures? Can we learn from the plants that thrive in interdependence, in guild formations, in ecological balance?
Facilitators
Facilitated by Rev Dele
Introduced by Amanda Cassiday
Bio: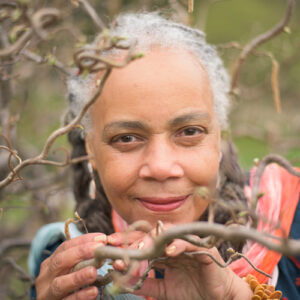 Rev Dele is a grandmother/spiritual leader and speaker who opens the environmental narrative to include the voice of Mother Nature so we create JOY with our Impact. With a personal Indigenous lineage including Yoruba, Akan, Cherokee and Mi'kMaw, Rev Dele was blessed to become an Odicini within the Akan Spiritual United Order just before she was ordained in the United Church of Christ in 1999. Trained as a Climate Reality Leader in 2014 in Johannesburg she combines her spiritual direction skills to guide the next generation of resilience leaders in faith, ecology and economic empowerment. Dele teaches that justice begins with the inner balance we experience in Nature and then flows throughout human relationships in social, political and economic systems. A former storyteller and drummer,  Dele enjoys helping audiences experience difficult concepts in nourishing ways.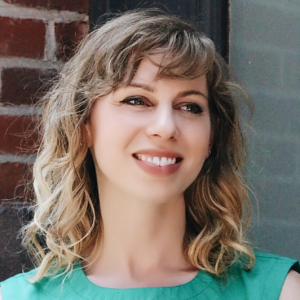 It wasn't until Amanda Cassiday (she/her) lived in a rural village in Burkina Faso that she experienced the resilient power of community, and learned that positive, abundant outcomes are not possible without cultivating the conditions that allow individuals, teams, and communities to thrive. For 15 years, this approach has been a driving force in Amanda's personal and professional life, from facilitating a woman-led microfinance group in Takaledougou that continues to operate today—12 years later—to leading design teams responsible for some of the most successful consumer launches in Johnson & Johnson's history, bringing purpose and consumer needs to the heart of strategy & innovation. She is a maker, a student of herbalism and permaculture, and a mentor and investor to entrepreneurs. As she continues to take root in Kingston, NY, she is directing her energy locally to support land, community, and small business.
Fee:
We are grateful for donor support to enable us to offer this festival for free. If you would like to become a donor, we welcome your gift in support of our ongoing work.