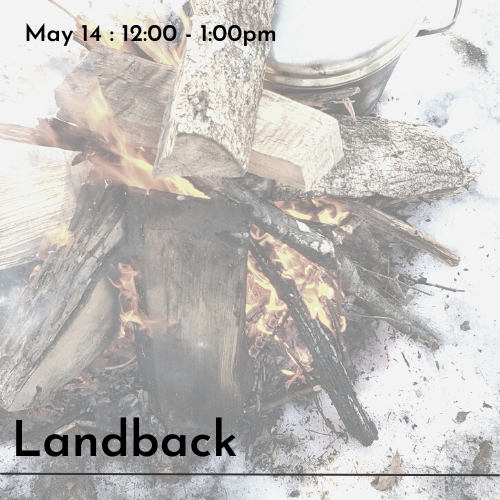 In a country where land is seen as a commodity and a means to generate wealth, what does it mean when the land has been stolen? Democratizing wealth is not an easy topic, and in order to sort it out we must rectify a past filled with enslavement, genocide, brutality and thievery. NDN Collective defines LANDBACK "as a movement that has existed for generations with a long legacy of organizing and sacrifice to get Indigenous Lands back into Indigenous hands."
Facilitators
Heather Bruegl 

Tiokasin Ghosthorse

Kapi`olani A. Laronal
Bios: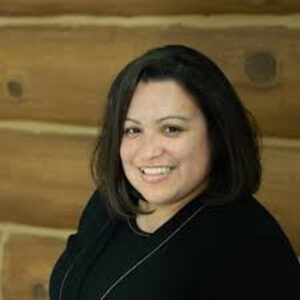 Heather Bruegl is a citizen of the Oneida Nation of Wisconsin and first-line descendent Stockbridge Munsee. She is a public historian, activist, and independent consultant who works with institutions and organizations for Indigenous sovereignty and collective liberation. Her research comprises numerous topics related to American and Native American history, legacies of colonization, and Indigeneity, including the Dakota War of 1812, the history of American Boarding Schools, and Missing and Murdered Indigenous Women (#MMIW). Heather has consulted for and presented her work at many academic and cultural institutions, focusing on a wide array of topics including intergenerational racism and trauma, and the fight for clean water in the Native community. Heather opened and spoke at the Women's March Anniversary in Lansing, Michigan, in January 2018, and at the first ever Indigenous Peoples March in Washington, DC, in January 2019. Heather has spoken at the Crazy Horse Memorial and Museum in Custer, South Dakota, for its Talking Circle Series in 2019-2021. Heather is the former Director of Education of Forge Project, a decolonial art and education initiative on the unceded homelands of the Muh-he-con-ne-ok in upstate New York, where she organized public programming and events and led the Forge Project Fellowship program.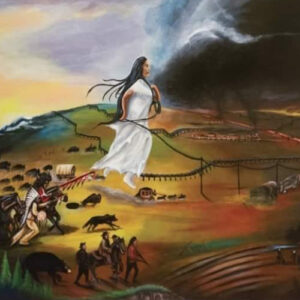 Tiokasin Ghosthorse is a member of the Cheyenne River Lakota Nation of South Dakota and has a long history with Indigenous activism and advocacy. Tiokasin is the Founder, Host and Executive Producer of "First Voices Radio" (formerly "First Voices Indigenous Radio") for the last 30 years in New York City and Seattle/Olympia, Washington. In 2016, he received a Nomination for the Nobel Peace Prize from the International Institute of Peace Studies and Global Philosophy. Other recent recognitions include: Native Arts and Cultures Foundation National Fellowship in Music (2016), National Endowment for the Arts National Heritage Fellowship Nominee (2017), Indigenous Music Award Nominee for Best Instrumental Album (2019) and National Native American Hall of Fame Nominee (2018, 2019). He also was recently nominated for the 2020 "Americans for the Arts Johnson Fellowship for Artists Transforming Communities". Tiokasin is a "perfectly flawed human being." Links: First Voices Indigenous Radio  / Akantu Institute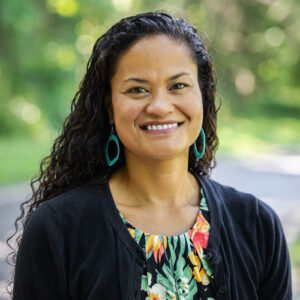 Kapi`olani A. Laronal, MA, Ed., is a descendant of the Haida (Eagle Clan, Sgwaa Gitanee, People of the Tall Grass), Tsimshian, Native Hawaiian, and Filipino. Kapi'olani's experiences working with Native communities on ocean and land restoration projects, cultural preservation, and protocols have played a significant role in shaping her educational and professional life. She is an educator, athlete, life coach, and consultant who teaches Indigenous approaches to positive change by using traditional teachings and knowledge to support transformation and growth. Kapi`olani brings 18 years of experience working in secondary and higher education institutions supporting diversity, equity, and inclusion initiatives and policies centered on college student outreach, recruitment, and services for traditionally underserved and low-income communities of color. Her work specializes in Indigenous and First Nations community-centered partnerships. She held student support and administrative positions at Yale and Dartmouth Native American programs, the Northwest Indian College, and the Enumclaw School District's Title VII Program in partnership with the Muckleshoot Tribe. Kapiolani lives in the Bronx, New York. Kapiolani founded Indigenous Life Coach & Consultant Corporation to create virtual spaces for individuals and organizations that aim to support their health and well-being, centering Indigenous approaches to positive change and transformation.
Fee:
We are grateful for donor support to enable us to offer this festival for free. If you would like to become a donor, we welcome your gift in support of our ongoing work.