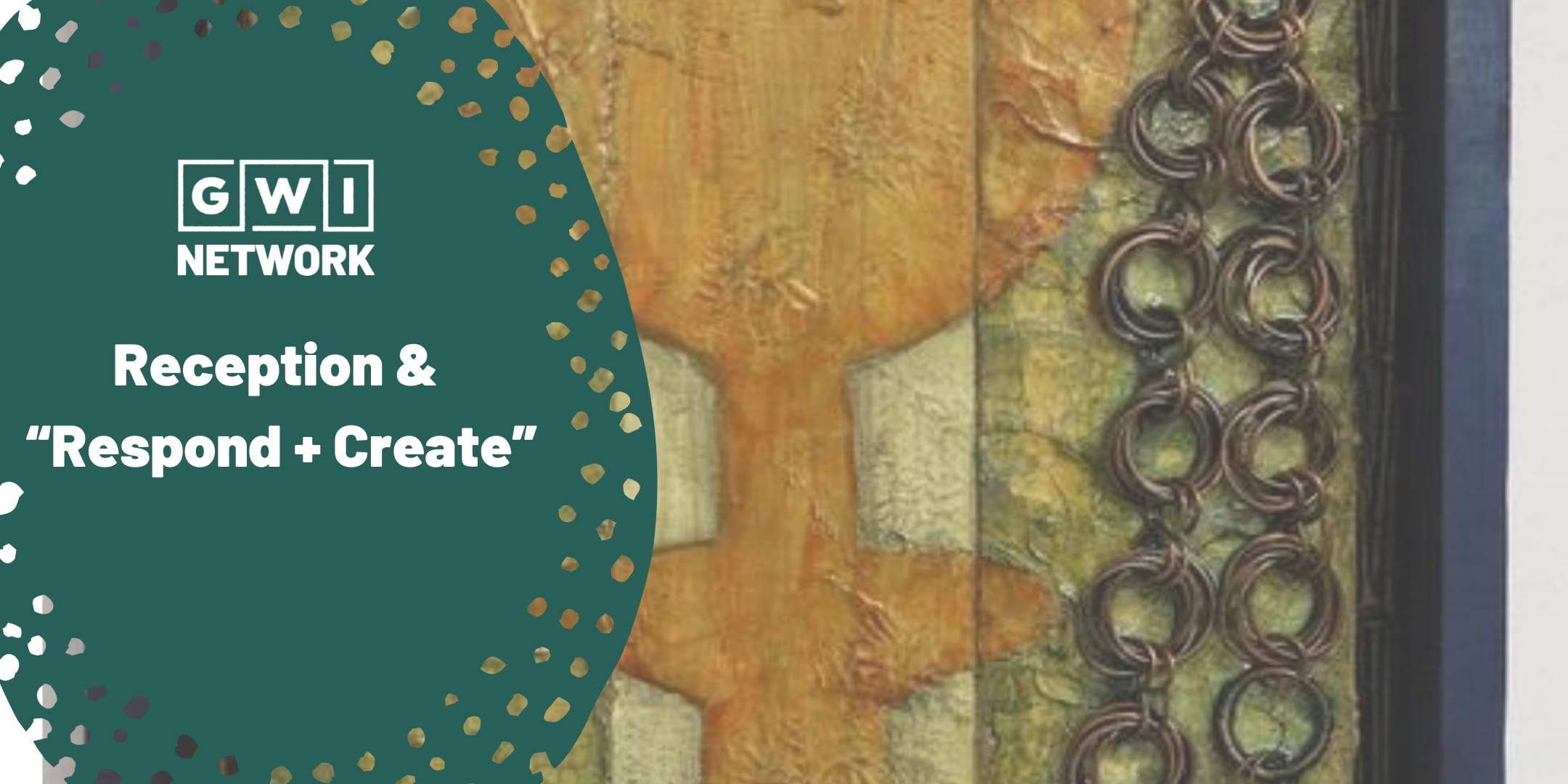 GWI Reception & "Respond + Create" Workshop
3:00-5:00pm (4pm art-making workshop)
GWI Greenhouse, 65 St. James St., Kingston, NY 12401
3-5 pm Meet, greet, catch up, connect
4-5 pm "Respond + Create" with artists Shirley Parker-Benjamin and Onaje Benjamin
GWI Reception & "Respond + Create" Workshop
You are invited to a gathering of folks connected to GWI at the Greenhouse! Whether you are new to GWI, have participated in our online workshops, or have been a part of our community for a long while now, this is an opportunity to meet, greet, and catch up with new and old friends over beverages and noshes.
Many of us feel drawn to focus on the social and ecological well-being of our region, and we believe that informally learning about each other's Good Work is a big part of moving in that direction! Finding ways of connecting and supporting one another strengthens and grows the impact of our efforts.
We're delighted to be joined by Shirley Parker-Benjamin and Onaje Benjamin, whose artwork is currently on display at the GWI Greenhouse. At 4 pm, they will guide us through "Respond + Create" – an opportunity to explore our inner artist and express our creativity in a hands-on way! Working with 5 people at a time, Shirley will offer a prompt related to her work, a working surface and tangible materials, and invite us to assemble them into a temporary collage that we can photograph to create an ever expanding gallery of recombinations and interpretations. Onaje will share perspectives that inform his approach to photography and invite us to head outdoors to document one or more scenes from the neighborhood.
Whether you end up photographing the neighborhood, your collage, or both, you can submit a digital image of what you create for viewing on a display screen if you wish, so we can experience the interplay of our creative expressions.
Learn more about the Resisting Erasure exhibit that shines a light on Shirley and Onaje's art.
Registration
Deadline:
Space is limited and RSVPs are required, so please register early!
Fee:
In lieu of a set registration fee, we are requesting $10 to help underwrite the cost of this event. GWI does not want your current access to financial resources to impede your participation. We don't know whether your current access to financial resources is ample or limited. We are grateful to receive an offering aligned with what you can give, which may be more or less than $10.
COVID POLICY
The reception will be mostly outdoors, while the "Respond + Create" artmaking workshop will be indoors. 

While indoors, we ask that you wear a mask. We want to protect those in the community who might be at-risk or immune-compromised.

We will not be checking vaccination status. We are monitoring COVID carefully to make sure our guidelines are keeping everyone safe.