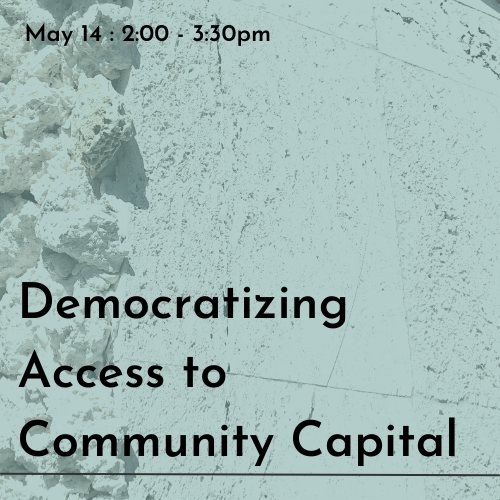 Democratizing Access to Community Capital
Democratizing Access to Community Capital
We want finance to work for people, not the other way around. What are ways that democratizing access to capital can provide new opportunities for abundance and equity in our communities? Explore the implications of impact investing, non-extractive loan funds, community-controlled capital, and the potential for equitable and transparent local investment and philanthropic funding. Our panelists will each share the projects that they are working on to provide transformative access to capital within their communities, and discuss the implications and next steps for our own context here in the Hudson Valley.
Facilitators
Facilitator:  Hélène Lesterlin, GWI Work Trustee
Panelists:
Bios: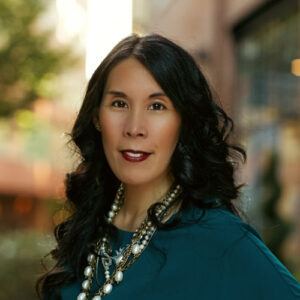 Betty Francisco is business executive, impact investor and community leader. She is known as a powerful convener and changemaker, unapologetic about creating visibility for Latinx and POC leaders. Betty is currently the CEO of Boston Impact Initiative, a social impact investment fund that invests to close the racial wealth divide in Eastern Massachusetts. She is the co-founder of Amplify Latinx, a social venture that is building Latinx economic and political power by significantly increasing Latino civic engagement, economic opportunity and leadership representation in Massachusetts. Betty is also co-founder of the Investors of Color Network, a consortium of Black and Latinx accredited investors working to close the racial funding gap in startup capital. Previously, she was the General Counsel at Compass Working Capital and before that, she served as EVP, General Counsel for Sports Club/LA and Reebok Sports Club/NY, a fitness brand acquired by Equinox Fitness. In 2018, Boston Magazine named Betty as one of the 100 Most Influential People in Boston, and in 2020 the Boston Business Journal included her in their list of the Power 50 – Extraordinary Year Extraordinary People.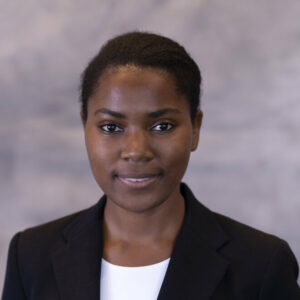 Olivia Watkins (she/her/hers) is a social entrepreneur and impact investor. For the past seven years, she has financed, developed, and operated environmental and social projects across the US. She currently serves as a co-founder and President of Black Farmer Fund. She also serves as a board member for Soul Fire Farm Institute. Prior to founding Black Farmer Fund in 2017, Olivia worked in several production roles at Soul Fire Farm Institute and Kahumana Organic Farms, leveraging her environmental biology background to manage and grow environmentally regenerative and socially impactful business operations. Olivia has an MBA from North Carolina State University and a BA from Barnard College, Columbia University in Environmental Biology. She was also recognized on the 2021 Forbes 30 under 30 Social Impact list and The Grist 50.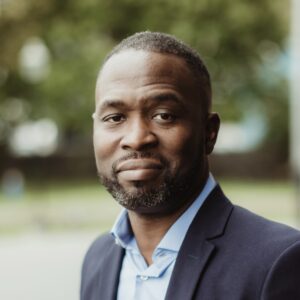 Tim McQueen grew up in Poughkeepsie, NY, in a faith-based home. He has worked profusely in the community as a music producer, marketer, and promoter of the local entertainment industry. He is uniquely positioned to leverage his experience with nonprofit organizations and local schools to advocate for community-based development and generational wealth building. The 54 Noxon Project is a proof-of-concept for the initiative to create "Gentralization". This is a new approach to welcoming new residents and development projects while combating displacement and supporting the natural culture and economic base of an area. Utilizing his deep-rooted social and cultural capital in Poughkeepsie, he aspires to create an equitable real estate development company that produces Naturally Occurring Affordable Housing ("NOAH") and operational businesses that focus on active cultural place-keeping.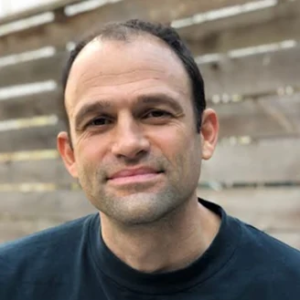 Ethan Pomerance is an architect and advocate for community capital. Born in Washington DC, he attended Vassar College and Virginia Tech before settling in Brooklyn, NY. He believes that through the decentralization of the financial system we can have more resilient, liberated, and self-reliant local economies. Ethan is committed to building the relationships and local investment infrastructure that lead to a healthier commonwealth and an enduring sense of place.
RESOURCES