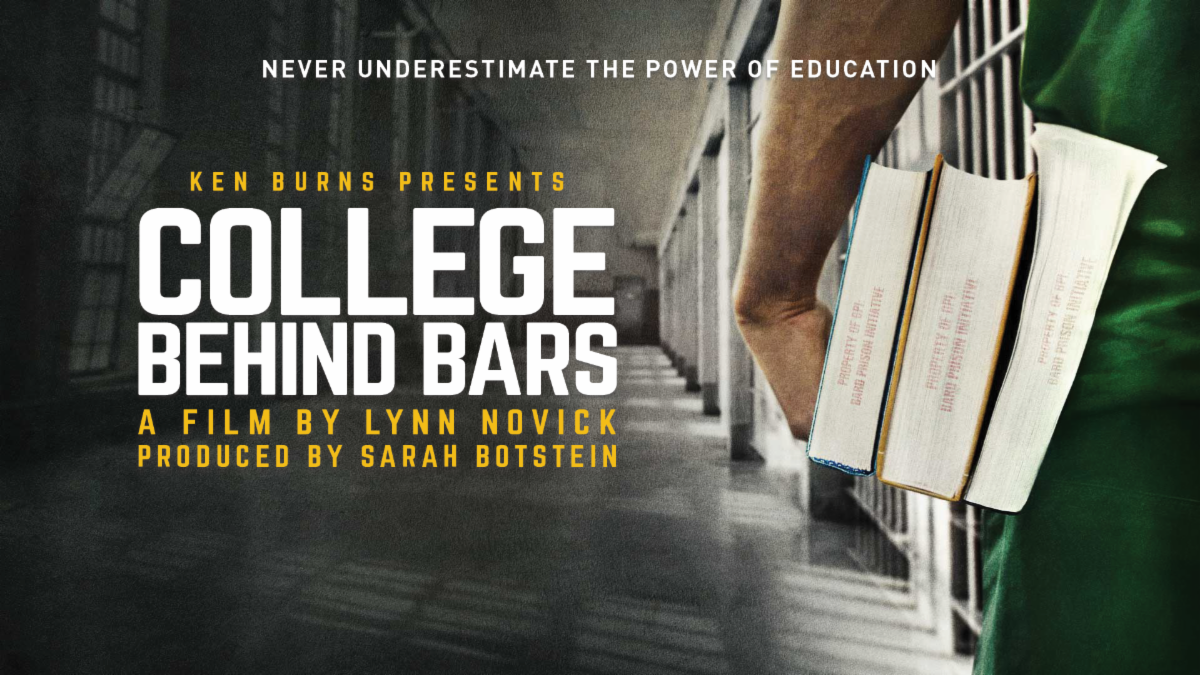 College Behind Bars: A Screening & Discussion
CO, 6571 Spring Brook Ave., Rhinebeck, NY 12572
College Behind Bars: A Screening & Discussion
Join GWI and the Bard Prison Initiative (BPI) for a special screening and discussion of College Behind Bars. The highly acclaimed documentary directed by Lynn Novick, produced by Sarah Botstein, and executive produced by Ken Burns tells the story of a group of incarcerated men and women in New York State earning degrees through one of the most rigorous and effective college in prison programs in America.
The Good Work Institute is honored to collaborate with the Bard Prison Initiative (BPI) in hosting this specially-curated, 25-minute screening of College Behind Bars. Through the lived experiences of the students and their families, this is a groundbreaking story of incarceration, injustice, race in America, and the transformative power of education. It raises questions we urgently need to address: What is prison for? Who has access to educational opportunity? Who among us is capable of academic excellence? How can we have justice without redemption?
Following this screening we will hold a discussion and Q+A with BPI Founder and Executive Director Max Kenner '01 and program alumni. Together, let's learn and consider ways that we, as a community, can work towards racial justice and social equity in the Hudson Valley.
Food and beverages will be served.
More about BPI:
The Bard Prison Initiative (BPI) works to redefine the availability, affordability, and expectations typically associated with higher education in America. Since 2001, BPI has created groundbreaking opportunities for college within America's prison systems. These programs transform the negative impacts of criminal punishment and create radical inroads of access and opportunity to higher learning.
Today, BPI enrolls over 300 incarcerated students full-time in programs that culminate in degrees from Bard College; it offers extensive support for its nearly 1000 alumni in New York City and across New York State.
COVID Policy:
We will follow up-to-date NY State COVID-19 mandates and guidelines.
CO recommends, but does not require, that all guests wear masks when not socially distanced.
Registration
Deadline:
Space is limited. Register early to save your spot!