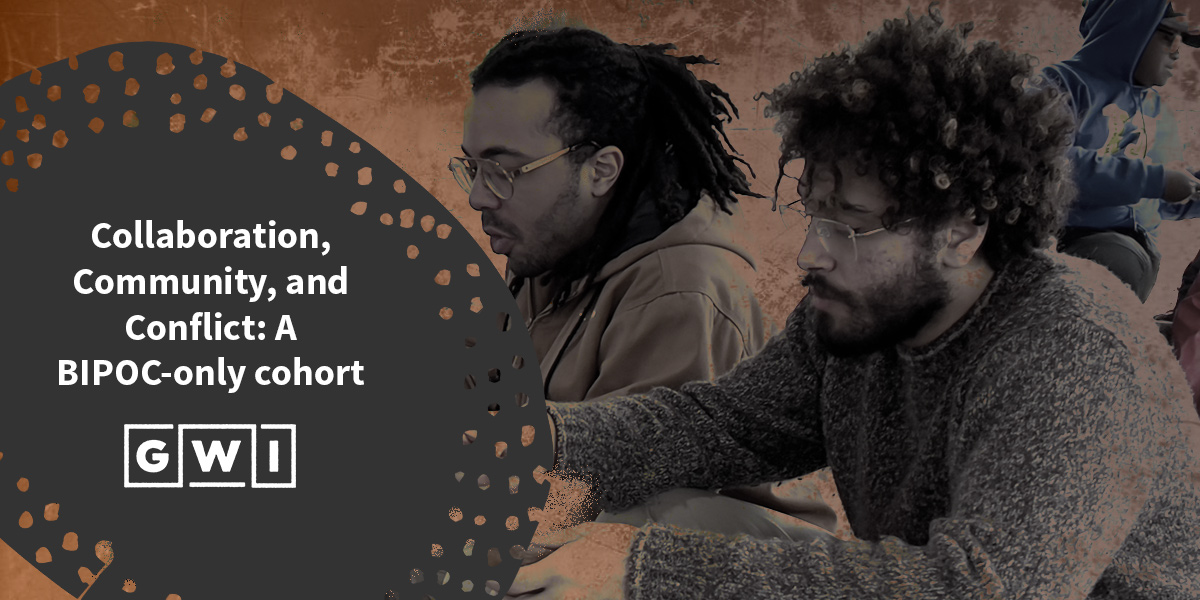 Collaboration, Community, and Conflict: A BIPOC-only cohort (Session 6 of 6)
This workshop meets for 6 consecutive Thursdays, Oct. 6 - Nov. 11, 2022.
Collaboration, Community, and Conflict: A BIPOC-only cohort (Session 6 of 6)
In this 6-week, BIPOC-only workshop, we will explore and cultivate nonviolent communication skills that can support our working together productively, authentically, and with care.
When we pour ourselves into the things we care about, we want to know it matters. We want to know that our collective efforts to bring about needed changes and work toward Just Transition will be fruitful. How disheartening, exhausting, and frustrating it is to see our hard work fall short as conflict slows down, stalls out, or, worse yet, totally disrupts our collaborations.
The legacies of a domination paradigm (capitalism, patriarchy, white supremacy, competition to name a few) have left us without the skills we need in order to collaborate effectively and to find generativity in conflict which, on some scale, is inevitable.
Nonviolent Communication (NVC) offers us a toolkit to deepen our own embodied self-connection and build our capacity to relate to ourselves and one another with empathy so that we can show up more fully and authentically to our work in the world. As we begin to unpack the way that domination culture has shaped our very language, we can learn new/old ways of communicating that bring us more deeply into alignment with our values, our purpose, and into connection with one another.
During this 6-week, online workshop designed and facilitated by BIPOC for a BIPOC cohort, we will explore practical strategies for undoing domination in ourselves, our communication, our relationships, and our collaborations. This course will provide an overview of nonviolent communication and support with:
Understanding empathy: What is it and why does it matter?
Using a self-empathy model as a tool for addressing systemic barriers to identifying and meeting our needs
Listening with empathy and compassion
Preparing ourselves for difficult conversations
Attending to grief and mourning
Fostering connection while maintaining personal authenticity
This workshop is not meant to be a forum for working through active conflicts with one another, but rather a place to be supported in cultivating the skills that will help us to engage more effectively with conflict in the various domains of our lives.
Facilitators
This offering will be facilitated by Leonie Smith with the support of BIPOC GWI workers.
P. Leonie Smith (she/her) is a first-generation Canadian of Jamaican heritage and is founder of The Thoughtful Workplace, and Necessary Trouble Collective, organisations that use a relational and skill-building approach to coaching, training, and mediation. Informed by modalities such as nonviolent communication and Sociocracy, she is dedicated to supporting organisations and individuals to find ways of working that create more space for humanity and generate less harm. She has more than 20 years of experience in senior management positions championing an approach to leadership that supports care and efficiency towards a shared purpose.
Registration
Deadline:
We plan to close registration by September 22nd. Please register early to reserve your spot!
Fee:
While we are requesting $60, this workshop is being partially underwritten by a grant and there is no set registration fee in order to make it accessible to all. If you are able and would like to make an offering to help offset additional costs, we are grateful to receive an offering aligned with what you can give, which may be more or less than the $60 fee requested.