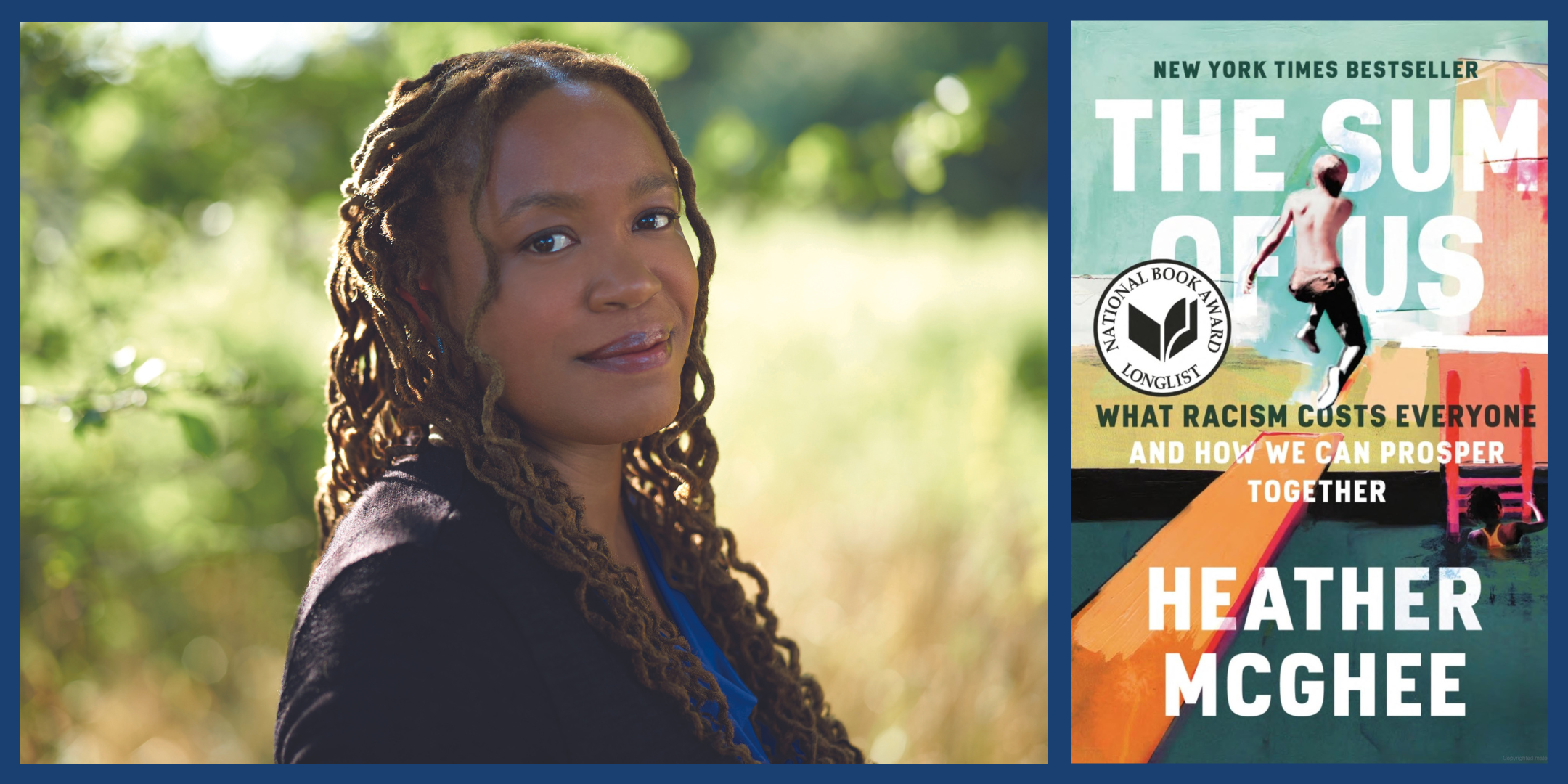 Author Heather McGhee on The Sum of Us
Rough Draft Bar & Books: 82 John Street, Kingston, NY 12401
Author Heather McGhee on The Sum of Us
**All ticketed seats have been reserved for this event. There will be limited standing room and bar seating available for walk-ins**
A renowned expert on the American economy, Heather McGhee is one of the most brilliant and influential thinkers exploring inequality today. Both her viral TED talk and her instant New York Times bestseller The Sum of Us reveal the devastating true cost of racism—not just for people of color, but for everyone. 
GWI is thrilled to welcome Heather McGhee to Kingston for a talk that springboards off of her book, The Sum of Us. Join us at Rough Draft, where we will gather to hear her reflections on how we can dismantle racist systems and create a vision for our country's future. The talk will be followed by a Q&A.
The Sum of Us is available for purchase from Rough Draft now! You can stop in to buy a copy in-person ahead of the event or purchase the book online here and receive your copy at the event for signing (you'll receive an email when it is available for pick-up too).
This free, public event is sponsored by GWI, and supported by Rough Draft and Radio Kingston.
Event Overview:
5:45 – 6:15pm : Check-in, pick up your book, grab a drink/snack, and settle in!
6:15 – 7:15pm : Heather, in conversation with Micah (GWI), will discuss The Sum of Us. They will then open it up to the audience for a Q&A.
7:15 – 8:00pm : Book-signing + mingling!
About Heather McGhee:
An influential voice in the media and an NBC contributor, Heather McGhee regularly appears on NBC's Meet the Press and MSNBC's Morning Joe, Deadline White House, and All In. Her opinions, writing, and research have appeared in numerous outlets, including the Washington Post, New York Times, Wall Street Journal, USA Today, Politico and National Public Radio. She currently serves as a Visiting Lecturer in Urban Studies at the City University of New York's School of Labor and Urban Studies. She has also held visiting positions at Yale University's Brady-Johnson Grand Strategy Program and the University of Chicago's Institute of Politics. McGhee is the Chair of the Board of Color of Change, the country's largest online racial justice organization, and serves on multiple other boards of trustees, including the Rockefeller Brothers Fund and Demos. McGhee holds a B.A. in American Studies from Yale University and a J.D. from the University of California at Berkeley School of Law. For more, visit www.heathermcghee.com.
Fee:
We have very limited capacity for this free event and registration is required.
We ask that you support our host, Rough Draft, by purchasing food or drink - and/or a book - while attending the event.
On the night of the event, please note that seating is first-come, first-served. Please arrive at least 15 minutes before start time to guarantee a seat and visit the bar for drinks and snacks; unclaimed seats will be released to walk-ins at that time. (Once all ticketed seats have been reserved, there will be limited standing room and bar seating for walk-ins.)